Worldwide IQ Test's Affiliate Marketing Program
Earn money with our affiliate marketing program. Promote the world's #1 online IQ test and make a profit by earning commission on every sale you send us.
Have you enjoyed testing your intelligence with the Worldwide IQ Test? Would you like to share our test with other people? If you have a reputable website and think our intelligence test would be a good fit for your site, you can apply to our Affiliate Program and start making money.
What is Affiliate Marketing?
Affiliate marketing is a great way to make money online. It is the process of referring people to products and services in exchange for receiving an affiliate commission on each sale or lead.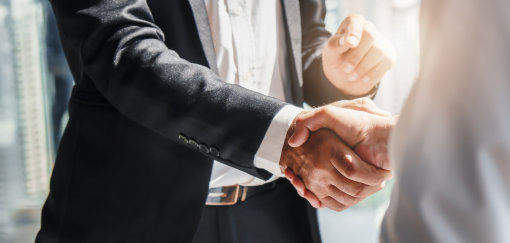 It can be defined as a marketing arrangement by which an online retailer pays commission to an external website for traffic or sales generated from its referrals.
Some people want to know their IQ score, and there are a few reasons for this. Some people want to get rid of the mystery - they just need clarity about where they stand. Others might have more serious concerns: if you're applying for jobs these days, some employers will require your IQ test results before considering an interview with them.
An Awesome Source of Passive Income
In general, it is not wise to put all your eggs in one basket but rather to have multiple income sources. Worldwide IQ Test's Affiliate Marketing Program is a great way to get a new source of income for you to add to your current cash flow - and it's entirely free for you. Once set up correctly, you can just relax and enjoy the passive income you earn.
We pay money for transactions that result from traffic coming to our site through your website or social media account.
You can refer customers to Worldwide IQ Tests using embedded IQ tests, text links, or social media platforms like Facebook, Instagram, Twitter, Twitch, etc. There are many benefits of being an affiliate marketer, including earning passive income from your sales and not having to own any inventory or maintain a physical storefront.
If you have a reputable website that is regularly visited by users who may be interested in taking an IQ test, we'd be happy to hear from you.
It takes only a few minutes to join our program, so act now and wait for the first affiliate payout to your PayPal account.
How Our Affiliate Program Works
Once you have applied to the affiliate program and been accepted, we will give you a unique referral ID. This can be used as a link, for example:
https://www.worldwide-iq-test.com/iq-tests?a=your-unique-referral-id
Or you can embed an IQ test directly into your website, like this: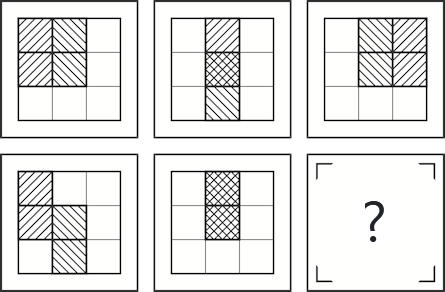 IQ test: what is your IQ score?
When someone clicks your link or uses the embedded test and they choose to view their comprehensive IQ report, you will receive a commission based on the price of the report.
You can use your own website and domain name to promote the IQ tests, or you can use a social media page as appropriate. If you are a social media influencer, perhaps you would want to make a video and include your affiliate link in it - it is a simple way to boost your income while providing an excellent service to people who want to understand their own intelligence.
Once you are up and running, you can monitor your affiliate performance through our tracking tool. You'll be able to see how many clicks have been made, how many sales, and your current commission.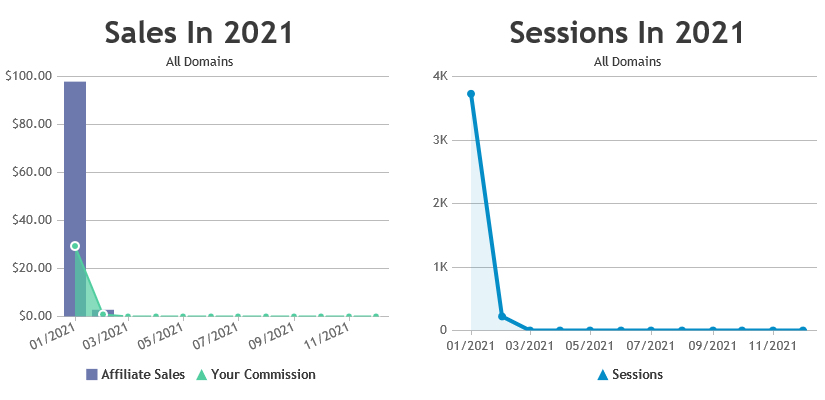 How to Join the Affiliate Program
Apply for our affiliate program simply by completing the application form. We will review all applications and respond in due course.
Apply now
by filling out a form →
Remember, you can use a domain that you own (somedomain.com) or a social media page (Facebook, Instagram, Twitter, YouTube, or Twitch.tv) to promote the links. During the application process, we will ask you which of these methods you intend to use.
If you are promoting Worldwide IQ Tests via social platforms, it would be highly preferable if you had at least a few hundred followers. However, this is not an absolute requirement. In any case, we need the exact URL of your social accounts (not just 'facebook.com' or 'youtube.com') to approve your application.
Basic Requirements
We hope everyone willing would be able to join our program. However, there are a few requirements that must be met before you can partner with us.
1: Worldwide IQ Test account
You will need an account to partner with Worldwide IQ Test. The affiliate program reporting and payments are made through the account. If you don't have an account yet, you can create a new account here. When creating a customer account, we also confirm your email address.
2: Company
Our program will initially be open only to companies (unfortunately, private individuals cannot participate for tax reasons). If you have a business, we warmly welcome you to join our program.
3: PayPal Account
You need a PayPal account for commission payments. If you don't have one yet, it can be fixed quickly by creating a new account in PayPal in just a few minutes.
4: Website or a Social Media Account
The final requirement is to have either one or more websites, or social media accounts. If you don't have your own domain, you can simply join just using a social media account.
A few YouTubers have made a very successful video from our test and have brought tons of traffic to our website. For example:
https://www.youtube.com/watch?v=b75JQ2PxIrs

or

https://www.youtube.com/watch?v=fZPwOuCsnAY
By participating in our program before publishing the video, you could get a good reward for the effort you have put into creating the content.
How Much Can You Earn?
The potential for earning is only limited by the number of people you refer to us, and the proportion who choose to buy the enhanced report. The commission is paid at 30% of the sale price, so it is worthwhile referring as many people as you can.
If you are a social media influencer, such as a Youtuber, and have plans to make a video or another social media post out of our Worldwide IQ Test, we strongly encourage you to join our affiliate marketing program before publishing it. That way, it allows you to get your fair share for creating the content.
Qualified leads - those who are looking to complete an IQ test - are always preferred as they are more likely to require the extra information in the report.
Affiliate Program Terms and Conditions
We have the right to change the terms of the affiliate agreement at any time. The latest version of the terms and conditions will always be available on this page.
Each party involved in the affiliate program - you and Worldwide IQ Test - has the right to cancel the affiliate partnership unilaterally. If the partnership is canceled, any outstanding balance will be paid to the affiliate.
The affiliate program is only open to companies at this time. Unfortunately, private individuals cannot currently apply for the program.
Affiliate links are only valid from recognized domain names. During the application process, you will be asked how you will drive traffic to our site. You can specify any domain names you will be using, and each domain name (and its content) will be reviewed before acceptance. You can join the program with only one approved domain, but it is better to list more domains during the application process rather than too few. We look through them and open the program with even fewer accepted domains.
If you send traffic from a non-approved website, you will not be eligible for any commission from that traffic because the system checks which domain the traffic is coming from. To make sure the commission accrues, it's important to list the domains in our affiliate program before adding a link to a new website.
Inappropriate websites include those related to gambling, adult content, and unrelated discussion forums. If in doubt, please ask us in the first instance. You can contact us here.
Commission payments are made once every three months through PayPal only, subject to a minimum commission threshold of $30.
During the application process, you need to create an account with Worldwide IQ Test. Subsequently, you will need to be logged in to complete the application form. Required information includes your name, company name, address, ZIP/postal/area code, town/city, country, and PayPal account email address.
This is not an exhaustive list - further information may be required to complete your application.
FAQ - Frequently Asked Questions
How does the Affiliate Program work?
You receive a commission by referring traffic to our IQ test that subsequently results in a sale. This is done by embedding an IQ test on your own website or by using your unique affiliate link to send traffic directly to our site. You will earn money on qualifying purchases.
How do I qualify for this program?
Bloggers, publishers, and content creators with reputable websites can participate in this program. We do not accept adult content, gambling, or violent sites, and we appreciate the site Domain Rating (https://ahrefs.com/blog/domain-rating/) to be over 10, which is not an absolute requirement, though.
We also accept social media influencers to join our program.
How do I earn in this program?
You earn a 30% flat commission on every purchase made through a link on your site/social media platform. We cannot guarantee the average value per click because it depends on the country and the site visitors' demographics. A reasonable expectation is a commission of 0.01-0.02 USD per click, but this may be higher or lower.
Commissions are paid when the minimum threshold of $30 has been reached, and accounts are settled every three months.
How do I sign up for the affiliate program?
Apply for the affiliate program here. We will review your application and approve it if you meet the qualifying criteria. You will be notified once we have completed our review.
Apply now
by filling out a form →
---
This affiliate program can be found in the following popular affiliate directories:

https://www.affiliateseeking.com/